Christopher Lee
Pianist/Keyboardist, The Jazz Generation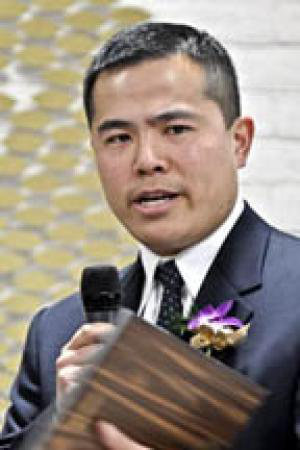 Chris began playing classical piano at the age of three and began learning jazz piano in high school. Although he was eventually persuaded to pursue actual "work," Chris continues to pursue his musical passion through his frequent performances with Sacramento-area musicians.
Chris attribut
es his jazz education to the formal and informal encounters he has had over the years with area musicians including, chronologically, Craig Faniani, Jerry Murphy, Bobby Bradford (while in college in Southern California), Joe Gilman, Steve Roach, Mike Kelley, Aaron Garner, and Paul Klempau.
History and Achievements
Since returning to the Sacramento music scene in 2002, Chris has performed with a number of musical groups such as the CSUS Latin Jazz Ensemble and the Moonlight Swing Big Band, and has appeared in a number of venues, including the Mondavi Center, the Sacramento Jazz Jubilee, and the Monterey Next Generation Jazz Festival.
Pianist with the Jazz Generation for 12 + years. Noted for exceptional improvisation & classical background

Has also performed around the region with the CSUS Latin Jazz Ensemble and with other bands
Other Professional Experience
Attorney
California Department of Managed Health Care

Attorney at Law Office of James Kaufman

Programmer at CLAS Information Services
Education
JD, University of the Pacific - McGeorge School of Law

BS, Computer Science, Harvey Mudd College

Jesuit High School Sacramento Alumni