Women

Like Sweet Honey in the Rock sings so beautifully: "Every woman, who ever loved a woman: mother, daughter, sister, lover, . . stand up" for her and for ourselves. Here's a place to explore and stand together.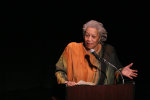 Women are the subject of the first section of this site in reparations for the centuries in which we have been, and continue to be, second. This is a place to which women are invited to share and exchange, to encourage and assist, to be joyful and grieve, to assess and understand, to invent and document, to honor and remember and to be strengthened to act with or without fear.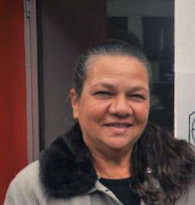 Following the role model of Murrie Coo-ee, the Aboriginal initiative, led by Cheryl Buchanan to communicate cultural and spiritual identity through art, books and ultimately, an independent self-managed community in the "bush," Women, in WomenWorldCulture, aims to communicate cultural and spiritual identities of women through arts, education, meetings and providing reciprocal support until women are established as self-managed communities in the "bush" - our cultures, traditions, histories and futures, without negative interactions among us. On this journey, women will lead to change ourselves and, in doing so, will heal the world.